RAZVAN GAVRILA - Luptator de Arte Martiale Mixte – Accidentare la mana
"Am suferit o urata accidentare la mana in timpul unei competitii de Jiu Jitsu Brazilian. Mana mea a trosnit ca o creanga, necesitam o operatie urgenta. Am inceput sa ma gandesc serios la urmari si sa ma intreb: "Oare cat de repede voi putea reveni pe saltea?". Doctorul Andrei Ioan Bogdan m-a sprijinit extraordinar de mult, iar siguranta pe care mi-a transmis-o inainte de operatie m-a ajutat enorm. Am fost operat si totul a decurs perfect.
Sfaturile pe care le-am primit ulterior de la dansul au cantarit enorm in evolutia pe care am avut-o. Sedintele de recuperare m-au ajutat sa imi recapat in totalitate mobilitatea si sa scap de toate durerile. In curand voi reveni la antrenamente, iar aceasta bucurie pe care o simt am tinut sa o impartasesc cu toti vizitatorii acestui site. Vreau sa multumesc intregii echipe de kinetoterapeuti. Acesti oameni minunati merita tot respectul si ii voi recomanda de fiecare data cand voi avea ocazia".
Descopera ce spun pacientii care ne-au trecut pragul despre procesul lor de recuperare si reintegrare sportiva la clinica Centrokinetic din Bucuresti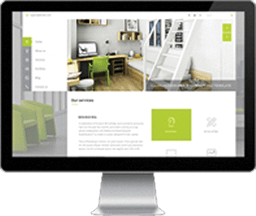 MAKE AN APPOINTMENT
Because in our clinic every treatment is based on a diagnosis and is done under medical supervision.
INFO: Centrokinetic does not collaborate with the National Health Insurance House.
CONTACT US
MAKE AN APPOINTMENT
FOR AN EXAMINATION
See here how you can make an appointment and the location of our clinics.
MAKE AN APPOINTMENT