MLS Laser Physiotherapy
Laser therapy uses concentrated light to promote and accelerate the body's natural healing processes. In medicine, lasers allow surgeons to work at a high level of precision, focusing on a small area, less damage to the surrounding tissue.
MLS laser therapy is the best performing laser therapy and has quickly become the standard of care in relieving acute and chronic pain. This technology has an effectiveness rate of 85% - 90% in reducing pain and inflammation, eliminates the risk of surgery, and has no side effects.
How does MLS laser therapy work?
The laser beam is moved over the skin, which allows light energy (photons) to penetrate the tissue and interact with different molecules (chromophores) that cause different biological effects. Produces a photochemical, photothermal, and photomechanical effect.
There are many types of lasers. Each laser has different characteristics, which produce a different effect. MLS therapy includes all the features of a regular laser, being used in several ways. These features include:
Energy: measured in joules
Time: defined as the duration of irradiation of the target tissue and is measured in seconds. It is also known as Impulse Duration.
Wavelength: the depth of penetration is directed by the wavelength of the laser emission and the type of tissue (chromophores).
Frequency: is defined as the number of pulses emitted during the unit of time (1 second) and should reflect the treated condition.
Power: the rate at which energy is delivered and measured in watts.
Fluency: density or dose of energy
Irradiation (also known as Power Density): power delivered per unit area
Emission mode: continuous wave (CW) or pulsed wave (PW)
Pulse duration: Laser emission duration

The advantage of the new MLS laser technology
Innovative and patented Multiwave Locked System (MLS) technology has been developed to produce an effective effect on pain, inflammation, and edema, exceeding the traditional limits of LLLT (low power) and HP (high power) laser therapy.
This new technology offers therapeutic wavelengths, 808nm (anti-inflammatory) and 905nm (analgesic), which allows a tissue penetration depth of 3-4 cm. When these wavelengths are delivered, an energy synergy is created and produces greater anti-inflammatory and analgesic effects than the body itself can produce - thus reducing the risk of thermal damage. This unique combination, along with the synchronization of continuous and pulsating emissions, characterizes MLS and distinguishes it from other Class IV lasers.
M6 - Robotic MLS laser therapy device
The M6 ​​laser therapy is a robotic multi-target device, designed to treat patients suffering from pathologies that affect a wide area but also to perform automatic applications. The distinctive feature of the M6 ​​is the innovative multi-target operation. The results are better and faster than those generated by the way of scanning traditional laser therapy products.
Conditions that can be treated with the M6 ​​laser device:
Plantar fascia
Neuroma
Neuropathies
Arthritis
Sports injuries
Ligament and tendon injuries
Back and joint pain
Muscle disorders
Tendinitis
Wounds
Post-surgical swelling
Disc disease

Technical specifications:
A robotic optical group with 3 MLS sources - power up to 3.3 W
The target diameter of 5 cm is highlighted by high-efficiency red LEDs
Graphic touch screen with backlight
Simultaneous management of two independent channels
Frequency of MLS pulse modulation from 1 to 2000 Hz with 1 Hz steps
50% and 100% power level
Variable or fixed load cycle
Automatic calculation of the emitted energy according to the established parameters
MLS laser treatments
can range from one treatment per week for six weeks to several treatments per week for a shorter period. Side effects are virtually non-existent because the laser is non-invasive, meaning it does not physically pierce the skin.
Most people have good results after 1 to 3 sessions, and an average course of treatment lasts between 7 and 10 meetings. Acute conditions disappear quickly, usually in a single treatment session, while chronic conditions can be treated with regular sessions.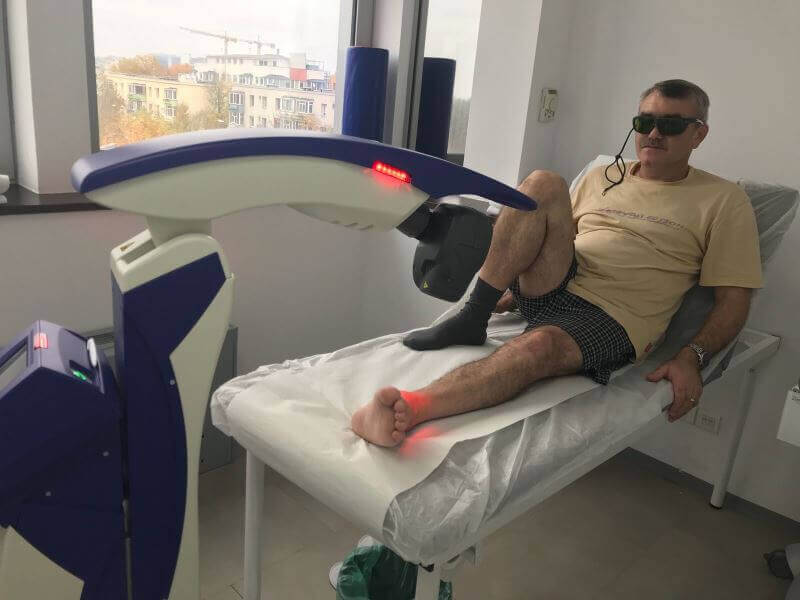 Centrokinetic has a very experienced team in the field of physiotherapy, specialized in sports traumatology, accredited in Tecar therapy, dynamic taping, massage, Graston technique, Kinesio Tape, ERGON, flossing band.

Our team has attended numerous overspecialized courses with trainers from the country and abroad, being certified to perform therapies at the highest level. The experience gained in recent years has meant treating over 150 patients per month.
Our team has worked with countless performance athletes, helping them to return to the sport that consecrated them, being highly appreciated by the Romanian national rugby team, the CSA Steaua Bucharest rugby team, the athletes from Absoluto, the Romanian Federation of Fights, but also by many others.
Info: Centrokinetic doesn't work with The National Insurance House, so we don't receive referral tickets.
Centrokinetic is the place where you will find clear answers and solutions for your motricity problems. The clinic is dedicated to osteoarticular diseases and is divided into the following specialized departments:

Find the latest news by following the Facebook and YouTube accounts of the Centrokinetic clinic.

Prices
You can find here a detailed list of the prices of individual services. But any correct recovery process is based on a mixed plan of therapies and procedures, customized according to the condition, stage of the condition, patient profile, and other objective medical factors. As a result, in order to configure a treatment plan, with the therapies involved and the prices related to the plan, please make an appointment here for an initial consultation.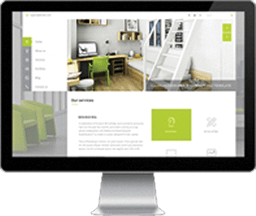 PROGRAMEAZA-TE PENTRU O CONSULTATIE
Pentru ca orice tratament in clinica noastra este bazat pe un diagnostic si se face sub urmarire medicala, pentru evaluarea permanenta a evolutiei.
INFO: Clinica Centrokinetic nu colaboreaza cu Casa Nationala de Asigurari de Sanatate
PROGRAMEAZA-TE
PROGRAMEAZA-TE
LA O CONSULTATIE
Vezi aici modalitatile de programare si localizarea clinicii
PROGRAMARE