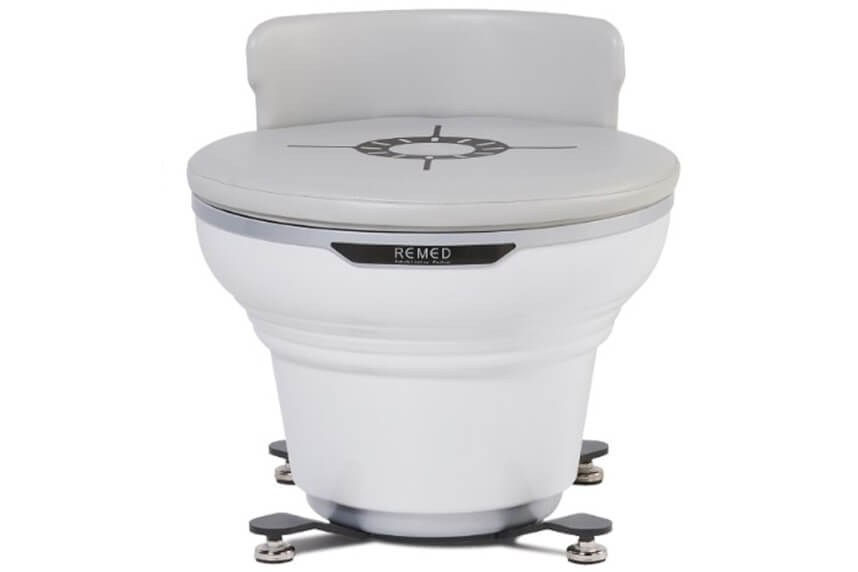 What is urinary incontinence?
Urinary incontinence is an extremely common condition worldwide; in 2016, 18 million people were diagnosed with this condition. Urinary incontinence is the most common intimate condition that alarms women. In 1998, in the USA, functional muscle stimulation received FDA approval for use to treat urinary incontinence.
Centrokinetic has the most advanced therapy equipment for treating urinary incontinence: the REMED stool for functional muscle stimulation.

What is urinary incontinence therapy?
The therapy consists of 15-minute sessions in which the patient is seated on a chair, which generates 30,000 pelvic muscle contractions. The average duration of treatment is 6-8 sessions, 15 minutes each, and the frequency is 2-3 sessions per week.
What is the REMED device?

Subsequently, several devices were developed to implement this treatment, the REMED chair being the most efficient.
Also, FMS therapy is indicated in:
Chronic pelvic pain
Prostatitis
Erectile dysfunction
Prostate adenoma
Fecal incontinence
Globalized muscle atrophy (medical aesthetics)
Low back pain
MAKE AN APPOINTMENT
FOR AN EXAMINATION
See here how you can make an appointment and the location of our clinics.
MAKE AN APPOINTMENT