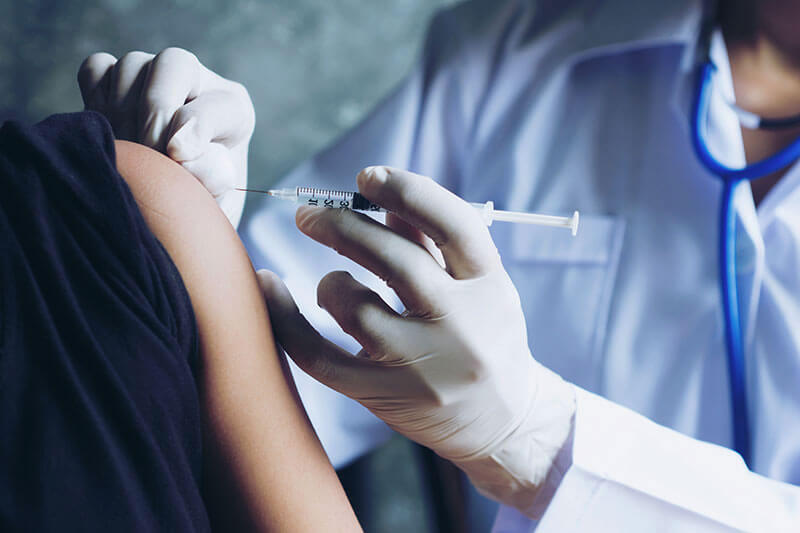 Ultrasound-guided infiltrations
For those looking for a quick and effective remedy against pain and low mobility, we recommend intra-articular and periarticular ultrasound-guided infiltrations.
Find out more about what this procedure entails and make an appointment for a consultation at Centrokinetic. We have experienced several thousand successfully treated cases, success based on:
Team: we count on the collaboration between the orthopedics team led by Dr. Andrei Ioan Bogdan (primary orthopedic doctor, specialized in sports traumatology, specialized in ankle and foot surgery) and the team of imaging doctors, consisting of Dr. Sorin Ghiea, one of the most experienced radiologists in Romania and President of the Romanian Society of Musculoskeletal Imaging and Dr. Pantu Cosmin, radiologist specialized in musculoskeletal pathology, MRI, ultrasounds, and intraarticular and periarticular infiltrations.

Equipment: all infiltrations are performed with an ultra- performing ultrasound device in the Medical Imaging Department of the clinic.

The pathology for which we use these infiltrations is extremely variant, and here we mention:
In the shoulder area, in the glenohumeral or acromio-clavicular joint for osteoarthritis, adhesive capsulitis (frozen shoulder), supraspinatus calcic tendinitis, subacromial bursitis, acromio-clavicular arthrosis, partial and complete lesions of the rotator cuff, biceps muscle tendinopathy.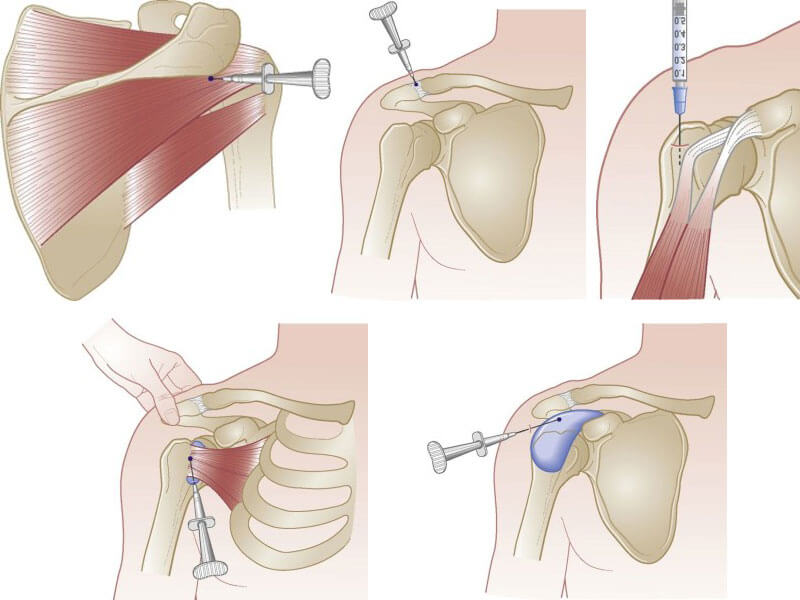 In the hip area, for trochanteric bursitis, gluteal bursitis, piriformis muscle syndrome, psoas muscle bursitis.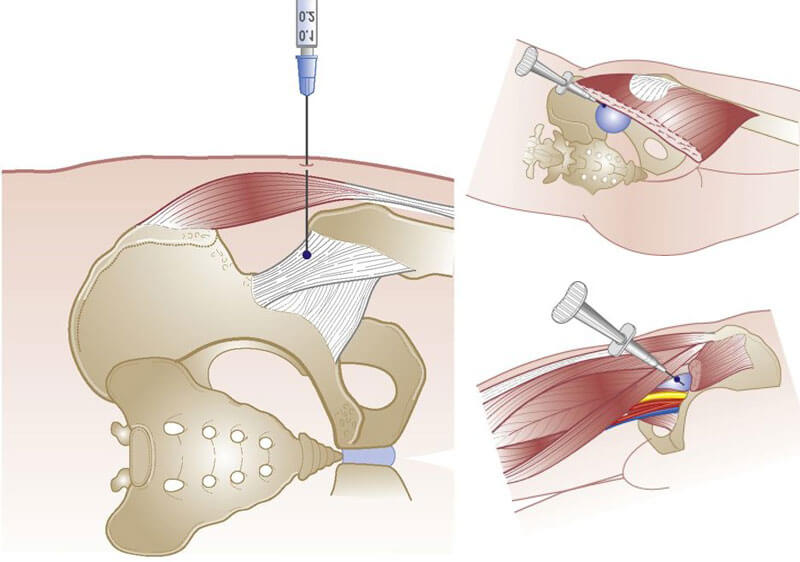 In the knee area, for iliotibial tract syndrome, hamstring tendinopathy, patellar tendinopathy, gonarthrosis, infrapatellar bursitis, collateral ligament injuries, meniscus injuries, quadriceps tendinitis, patellar tendinitis.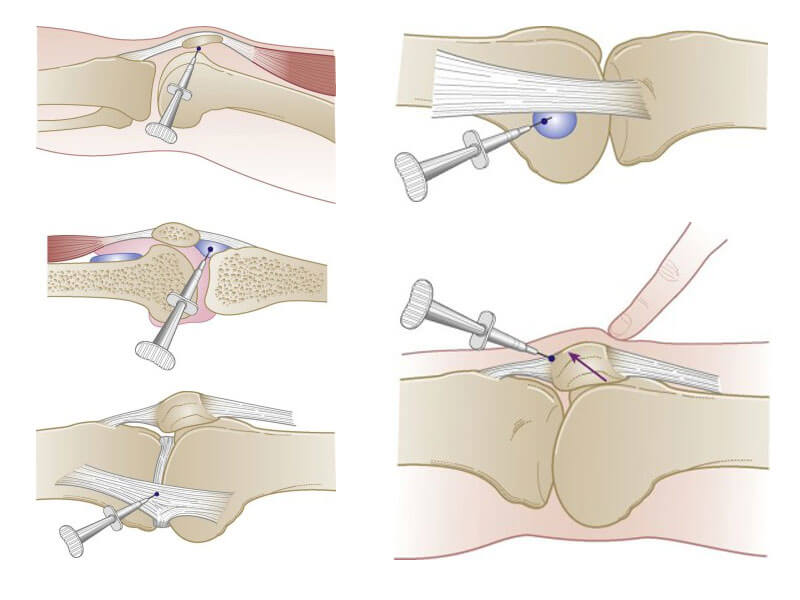 In the ankle area, for Achilles tendonitis, plantar fasciitis, peroneal tendonitis, ligament lesions (deltoid, ATFL, CF), ankle osteoarthritis, Haglund's disease.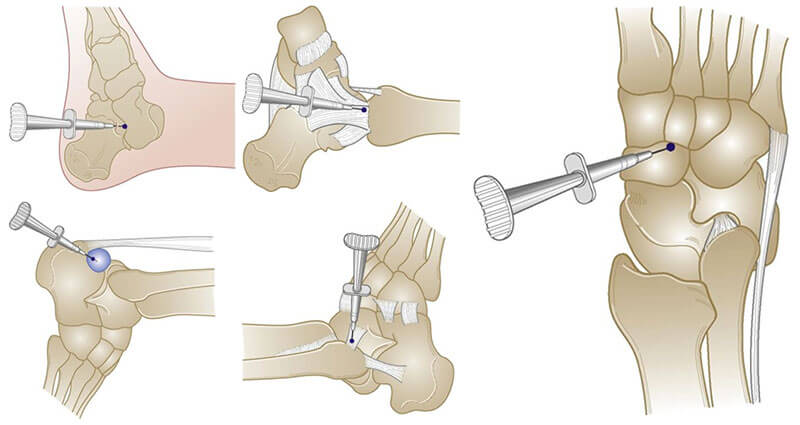 In the elbow area, for medial or lateral epicondylitis, brachial biceps muscle tendinopathy, brachial triceps tendinopathy, ulnar or median nerve syndrome.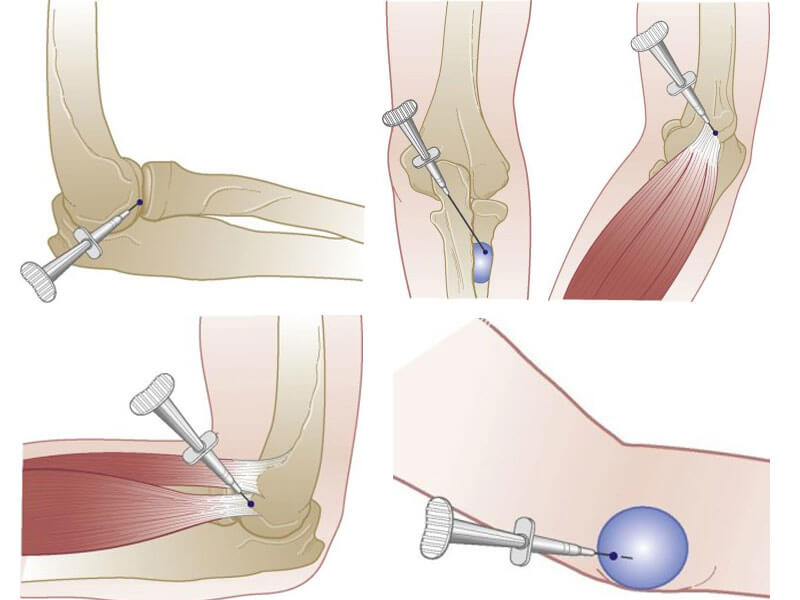 In the hand area, in Quervain's tendonitis, carpal tunnel syndrome, carpal-metacarpal osteoarthritis, tenosynovitis.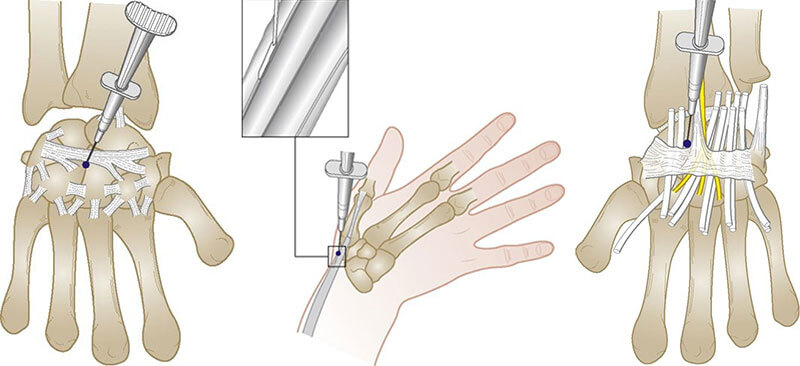 For the most frequent infiltrations, we use corticosteroids- which should not be confused with anabolic steroids, known to be used (often excessively) by athletes who want more muscle strength. Corticosteroids are natural hormones made from cholesterol in the adrenal glands. When produced naturally in our system, they directly or indirectly affect most tissues in the body. Steroids have a direct effect on the production of important enzymes in the body. In clinical practice, steroids are used for their strong anti-inflammatory effects. Therapy with a local anesthetic and corticosteroids has been used for over 60 years and has therefore passed the "test-of-time."
About Centrokinetic
Centrokinetic clinic offers all services necessary for a complete rehabilitation process, from the first consultation to the medical specialist to establish the correct diagnosis, to treatment and recovery.
Centrokinetic is the place where you will find clear answers and solutions for your motricity problems. The clinic is dedicated to osteoarticular conditions and is divided into the following departments:

Find the latest news by following the Facebook, Instagram and YouTube accounts of the Centrokinetic clinic.
Prices
You can find here a detailed list of the prices of individual services. But any correct recovery process is based on a mixed plan of therapies and procedures, customized according to the condition, stage of the condition, patient profile, and other objective medical factors. As a result, in order to configure a treatment plan, with the therapies involved and the prices related to the plan, please make an appointment here for an initial consultation.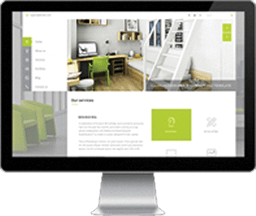 MAKE AN APPOINTMENT
Because in our clinic every treatment is based on a diagnosis and is done under medical supervision.
INFO: Centrokinetic does not collaborate with the National Health Insurance House.
CONTACT US
MAKE AN APPOINTMENT
FOR AN EXAMINATION
See here how you can make an appointment and the location of our clinics.
MAKE AN APPOINTMENT