Centrokinetic has a Department dedicated to Neurological Diseases, in which vertebral elongations are performed. It covers an area of 120 square meters and is equipped with the latest equipment, which meets the needs of our patients and is necessary for optimal treatment. Our physiotherapists are licensed and overspecialized in physiotherapy and special motor skills, having numerous courses, among which we mention:
ERGON technical course
KinesioTaping
Flossing band
Dynamic tape
Yumeiho Therapy Course
Aquashape Fitness Scandinavia Workshop
Calarco Method kinesiotaping course
Osteopathy courses
Manual Therapy Courses
Services - Department of Neurology
The services of the neurology department at Centrokinetic include all the benefits of a neurological clinic in Bucharest, being divided in the following categories:
An initial check-up with the neurologist: first symptoms, a check-up with recommended investigation ticket or direct diagnosis
A check-up with the recovery physician: after establishing the diagnosis, in order to concretize a recovery program
Additional investigations: ultrasound or MRI.
Control check-up: after the recovery stage, after surgery or after performing procedures both at the neurologist and at the recovery doctor
EMG : Dr. Bogdan Rotaru and Dr. Adina Matei are specialized in electromyography
EEG: Dr. Simion Laurentiu being specialized in this investigation
Transcranial electrical stimulation: is a simple, painless method of treatment that uses electrical flow around 1mA intensity, and induces long-term positive brain changes.
Within the neurology department we enjoy the presence of a medical team with very rich experience, consisting of:
Alzheimer's is a progressive, neurodegenerative disease that occurs when nerve cells in the brain begin to die. It currently affects more than 40 million people worldwide, and estimates show an increase to 150 million by 2050.
Physical therapy contributes to improving the lives of Alzheimer's patients through exercises that affect both cognitive and motor functions. Even if it does not eliminate the problem, a correctly conceived and performed exercise program has a significant positive effect in delaying the onset of dementia or depression associated with the disease.
In order to obtain or preserve a satisfactory degree of functional independence of people with Alzheimer's, it is necessary to draw up a program built on an initial assessment of both motor skills and those of carrying out current activities of daily living.
We use evaluation scales through which the patient is scored according to the performance achieved in the management of daily situations (social activities, telephone use, home maintenance, self-administration of treatment, means used for travel, individual hygiene).
A physical therapy program for such a condition must be diversified, including passive and active exercises, walking exercises, and, most importantly, coordination exercises.
By diversifying physical therapy programs, the patient will be more active, more present, with better attention and coordination.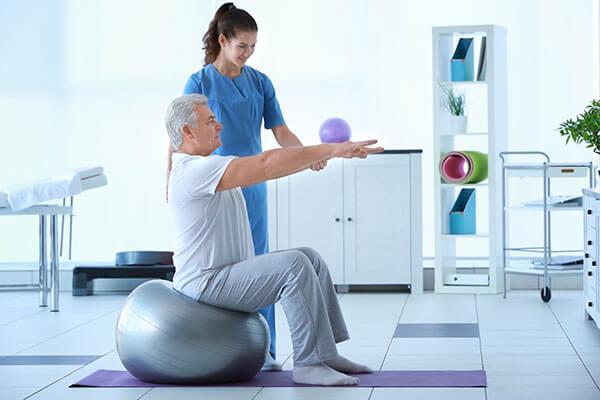 In general, the physical therapy program for people with Alzheimer's (performed with a minimum frequency of twice a week) involves a short warm-up period, followed by exercises related to the degree of motor impairment, then, finally, breathing and relaxation exercises, which aim at returning the functional parameters to normal values.
The frequency and intensity of the exercises are set so as not to endanger the patient's life, especially when he has other associated conditions, which do not allow too much effort. All exercises are performed by tracking blood pressure and pulse fluctuations, especially if the patient has a heart condition.
At Centrokinetic, alzheimer's disease recovery is done in the Department dedicated to neurological recovery and begins with a check-up with one of our recovery doctors, who will assess the patient's health and configure the treatment plan, the patient will be evaluated. periodically by the medical team. Physical therapy sessions can be done in group sessions or individually.
Prices
You can find here a detailed list of the prices of individual services. But any correct recovery process is based on a mixed plan of therapies and procedures, customized according to the condition, stage of the condition, patient profile, and other objective medical factors. As a result, in order to configure a treatment plan, with the therapies involved and the prices related to the plan, please make an appointment here for an initial consultation.
About Centrokinetic
Centrokinetic clinic offers all services necessary for a complete rehabilitation process, from the first consultation to the medical specialist to establish the correct diagnosis, to treatment and recovery.
Centrokinetic is the place where you will find clear answers and solutions for your motricity problems. The clinic is dedicated to osteoarticular conditions and is divided into the following departments:

Find the latest news by following the Facebook, Instagram and YouTube accounts of the Centrokinetic clinic.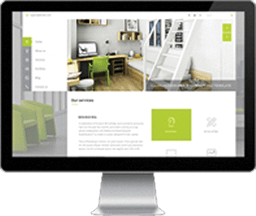 MAKE AN APPOINTMENT
Because in our clinic every treatment is based on a diagnosis and is done under medical supervision.
INFO: Centrokinetic does not collaborate with the National Health Insurance House.
CONTACT US