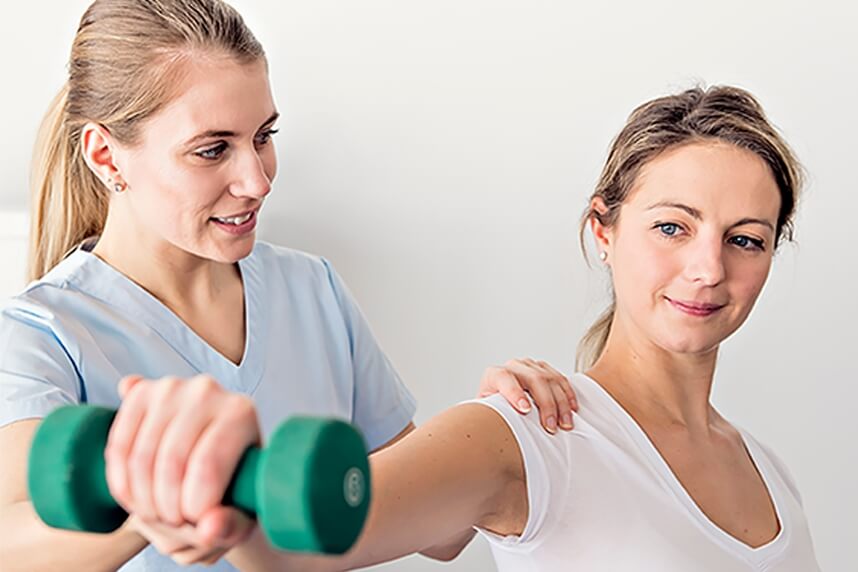 Physiokinetotherapy significantly contributes to increasing the quality of life of patients with oncological diseases, both during and after the disease. Exercises such as stretching, balance, or strength, complemented by lymphatic drainage sessions, bring concrete benefits in each stage.

Centrokinetic is one of the few clinics in Romania that operates based on predefined medical protocols, developed under internationally established practices. Especially for patients with such conditions, we have developed a complex program, based on international guidelines and protocols used in the US since 2017.
We pursue the best possible result for each patient who enters the clinic, which is why the validated protocols are completed by a team of experienced doctors and modern equipment that allows them to apply the latest techniques.

Find out more about cancer recovery and make an appointment for a consultation.
If you have undergone a mastectomy and are experiencing the complications of elephantiasis, you can benefit for FREE from the recovery treatment from Centrokinetic. Each month, the top 10 women who make their appointments will receive:
one consultation with a doctor specialized in recovery
ten lymphatic drainage sessions
ten physical therapy sessions
If you need this program, make an appointment.

ONCOLOGICAL RECOVERY
ROncological recovery is one of the biggest challenges of the Department of Medical Recovery, thanks to the uniqueness of each individual from a genetic point of view, but also the particularities of the case: what type of neoplasm is, at what stage of the disease treatment began, how the body responded to treatment, what complications there were.
Centrokinetic has implemented complex decongestant treatment (TDC). This therapy is intended for patients with primary and/or secondary lymphedema, to promote lymphatic drainage, reduce the volume of edema, improve limb functionality, and elasticity and limit complications. The treatment is adapted to each patient and is performed daily for 1-6 weeks.
The therapy aims to restore the best possible autonomy of the patient. Based on long experience, TDC has proven to be safe and effective as standard therapy for lymphedema. It includes several methods, including manual lymphatic drainage (DLM), intermittent pneumatic compression (CPI), compressive bandage, adapted physical activity under restraint, and educating the patient about learning the rules of self-care (hygiene, self-bandaging, self-drainage), and providing psychological support.
Also, people with cancer can perform a moderate number of exercises, in complete safety, during and after treatment. Here are some basics:
Each session should include the warm-up and recovery stages after exertion.
Set a goal of 150 minutes of aerobic exercise with moderate intensity, performed in 3-5 days, and performing exercises to increase endurance, at least 2 times a week.
endurance increasing exercises should involve large muscle groups 2-3 times a week (8-10 muscle groups, 8-10 repetitions, 2 sets).
It is recommended to perform a weekly lymphatic drainage massage to improve lymphatic circulation.
Where possible, it is good that the exercises are performed in a group or under observation because the interaction with the environment can provide an additional benefit or can increase the quality of training.
For long-term positive results, we recommend that the exercises be performed consistently and at a moderate intensity.
Before starting exercises with one of the recovery doctors, an evaluation is necessary to identify the effects of the disease, treatments, and comorbidities.
EFFECTS OF ONCOLOGICAL RECOVERY
Physiokinetotherapy can improve or correct several problems associated with these diseases:
Increased resistance
Correction of posture defects
Increasing flexibility
Improving balance
Strengthening the muscles
Oncological recovery at the CENTROKINETIC clinic
Because we pursue the best possible outcome for every patient who enters the clinic, recovery medicine from Centrokinetic is based on:
VERIFIED PROTOCOLS: In the elaboration of the complex oncological recovery program, the information from 3 guides with 18 reviews and 29 randomized studies was integrated. The guide developed by us contains recommendations regarding the duration, frequency, and intensity of exercises for cancer patients.

We believe that medical recovery is an exact science and that the success of treatment depends directly on the application of scientific methods for each type of condition treated. Empirical recovery, or "by ear" not only does not offer the chance of the best result but also induces a significant risk of injury or impairment of the patient's situation. That is why the Centrokinetic clinic places a constant emphasis on the medical rigor of the recovery process.
About Centrokinetic
Centrokinetic clinic offers all services necessary for a complete rehabilitation process, from the first consultation to the medical specialist to establish the correct diagnosis, to treatment and recovery.
Centrokinetic is the place where you will find clear answers and solutions for your motricity problems. The clinic is dedicated to osteoarticular conditions and is divided into the following departments:

Find the latest news by following the Facebook, Instagram and YouTube accounts of the Centrokinetic clinic.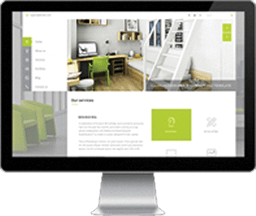 MAKE AN APPOINTMENT
Because in our clinic every treatment is based on a diagnosis and is done under medical supervision.
INFO: Centrokinetic does not collaborate with the National Health Insurance House.
CONTACT US
MAKE AN APPOINTMENT
FOR AN EXAMINATION
See here how you can make an appointment and the location of our clinics.
MAKE AN APPOINTMENT