Centrokinetic has a Department dedicated to Neurological Diseases, in which vertebral elongations are performed. It covers an area of 120 square meters and is equipped with the latest equipment, which meets the needs of our patients and is necessary for optimal treatment. Our physiotherapists are licensed and overspecialized in physiotherapy and special motor skills, having numerous courses, among which we mention:
ERGON technical course
KinesioTaping
Flossing band
Dynamic tape
Yumeiho Therapy Course
Aquashape Fitness Scandinavia Workshop
Calarco Method kinesiotaping course
Osteopathy courses
Manual Therapy Courses
Services - Department of Neurology
The services of the neurology department at Centrokinetic include all the benefits of a neurological clinic in Bucharest, being divided in the following categories:
An initial check-up with the neurologist: first symptoms, a check-up with recommended investigation ticket or direct diagnosis
A check-up with the recovery physician: after establishing the diagnosis, in order to concretize a recovery program
Additional investigations: ultrasound or MRI.
Control check-up: after the recovery stage, after surgery or after performing procedures both at the neurologist and at the recovery doctor
EMG : Dr. Bogdan Rotaru and Dr. Fatulescu are overspecialized in electromyography
EEG: Dr. Simion Laurentiu being specialized in this investigation
Transcranial electrical stimulation: is a simple, painless method of treatment that uses electrical flow around 1mA intensity, and induces long-term positive brain changes.
Within the neurology department we enjoy the presence of a medical team with very rich experience, consisting of:
Why is recovery from chronic fatigue important?
Chronic fatigue is manifested by severe exhaustion that prevents the performance of normal activities and lasts for at least 6 months, without being relieved by rest. The average age of the person suffering from chronic fatigue is 33 years, and the figures show that women are 4 times more prone than men to this diagnosis.
Even though the term "chronic fatigue" is quite descriptive for this disease, it does not tell the whole story. Chronic fatigue often begins suddenly, with flu-like symptoms. But unlike the flu, it can last a lifetime. In addition to the deep fatigue that a certain person is experiencing, other serious symptoms often accompany chronic fatigue, such as:
joint pain moving from place to place
muscle pain
poor concentration
memory loss
enlarged lymph nodes
headaches
chills
night sweats
digestive disorders such as irritable bowel syndrome
Those suffering from chronic fatigue syndrome also show significant changes in irritability levels, mood swings, panic attacks, anxiety, and depression.
Simply put, the emotional and mental side effects of chronic fatigue cannot be overlooked, and treatment must include the mind, body, and spirit.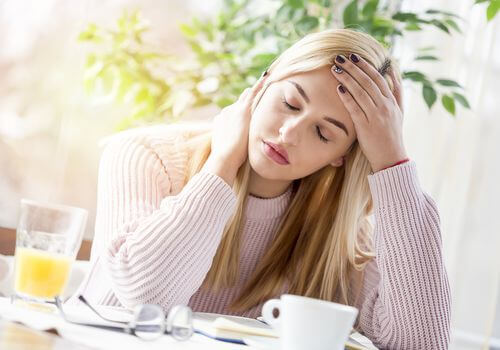 Physical and mental exhaustion
People who suffer from chronic fatigue feel too exhausted to get out of bed, go to work or spend time with family. The combination of physical exhaustion with severe abdominal pain, painful joints, and brain fog that make it impossible to read a book or support a thought, leads to mental exhaustion. In addition to deep exhaustion, body aches and cognitive problems are common symptoms.
Sleep disorders
For people with chronic fatigue syndrome, sleep problems are common. Sleep disorders and disruptive and non-refreshing sleep are some of the most common complaints from people suffering from chronic fatigue. Chronic fatigue syndrome is a debilitating medical condition. It is also a mysterious and controversial disease from a historical point of view.
Sleep disruption is a hallmark of chronic fatigue syndrome. Chronic fatigue is associated with a number of sleep problems, including:
Excessive sleepiness during the day
Restless sleep (feeling tired after waking up even after sufficient or prolonged periods of rest)
Difficulty falling asleep and staying asleep
Sleep disorders such as obstructive sleep apnea, insomnia and narcolepsy
Despite the frequency of sleep disorders that people with chronic fatigue syndrome face, the link between sleep and chronic fatigue - as in other cases - is not well understood.
Persistent sore throat, headache, muscle, and joint pain
Everyone feels tired from time to time. The difference in chronic fatigue is that fatigue is overwhelming and lasts at least 6 months. It can be aggravated by physical or mental exertion, and sleep at night does not provide any relief. Fatigue is often accompanied by other disturbing symptoms, such as chronic pain.
Many people with chronic fatigue develop recurrent pain, including headache, sore throat, muscle aches, and joint pain. Joints can be painful with no signs of redness or swelling. The cause of these symptoms is not well understood, but the pain can often be managed with medication or physical therapy.
Headaches and migraines are common in people with fibromyalgia (FMS) and chronic fatigue syndrome. In fact, headaches of a new type, pattern, or severity are one of the diagnostic criteria for chronic fatigue. Sometimes, headaches are treated as a symptom of these conditions, while sometimes they are considered comorbid conditions.
Memory disorders and lack of concentration
Patients with chronic fatigue syndrome often state that they forget, are confused, have difficulty concentrating and cannot speak clearly, or cannot remember certain words. These memory problems or "brain fog" can be caused by many factors, including the fact that people with chronic fatigue are constantly exhausted.
Also, patients with chronic fatigue syndrome often sleep poorly and are stressed, which can exacerbate their memory problems. Some medications for chronic fatigue syndrome can also cause memory problems.
Irritability
Irritability is a feeling of agitation. When you are irritated, you easily become frustrated or upset. You may experience irritation in response to stressful situations. It can also be a symptom of a state of mental or physical health.
If you suffer from chronic fatigue, you are most likely to experience irritability along with stress. Stress is the perfect setting and the ideal environment for an irritable state. In addition to stress, many people are agitated when they are tired.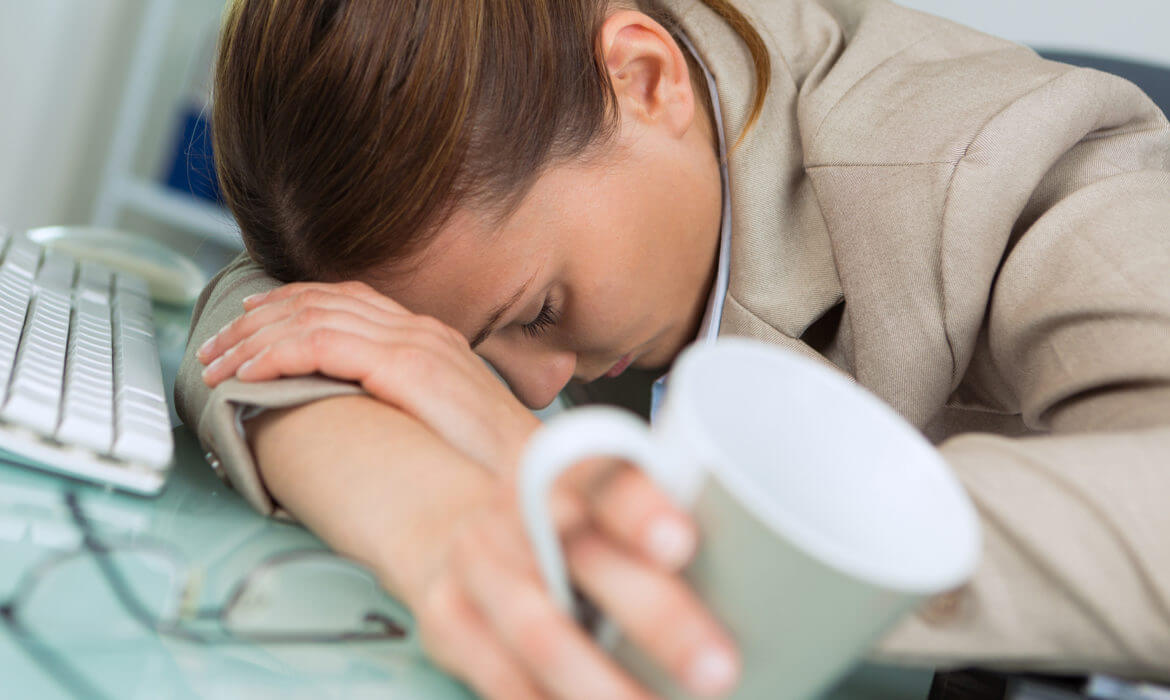 What is the indicated treatment for chronic fatigue?
There is no cure for chronic fatigue syndrome. Treatment focuses on relieving symptoms. Conventional treatment protocols treat the symptoms rather than the underlying causes. People with chronic fatigue syndrome often receive antidepressants and sleeping pills. In many cases, the side effects of these drugs are actually worse than the original symptoms.
Many people who have chronic fatigue syndrome are also depressed. Treating depression can relieve the symptoms and ease the problems associated with chronic fatigue syndrome. Low doses of antidepressants can help improve sleep and relieve pain.
If lifestyle changes do not give you a good night's sleep, your doctor may suggest sleep aids. Pain reduction medications can also help you cope with general and joint pain caused by chronic fatigue.
Medical recovery plays an important role in treating the condition, having several purposes: improving muscle tone, increasing joint mobility and flexibility, reducing pain, muscle relaxation, reducing anxiety, improving sleep rhythm.
Physical therapy begins by assessing the patient's health to see if there are any signs of deconditioning. If so, it is recommended that you start with a muscle strengthening program and then progress to activities that test the cardiovascular system. The physiotherapy program in chronic fatigue focuses on progress from minimal activity to up to 30 minutes of continuous exercise, always focusing on flexible, light, and gradual exercises, continuously monitored. It is recommended to monitor vital signs and assess fatigue levels using a 5-point scale during exercises and activities.
Centrokinetic, one of the most important recovery centers in chronic fatigue
At Centrokinetic,
chronic fatigue
recovery is done in the Department dedicated to neurological recovery and begins with a check-up with one of our recovery doctors, who will assess the patient's health and configure the treatment plan, the patient will be evaluated. periodically by the medical team. Physical therapy sessions can be done in group sessions or individually.
Once you make an appointment at Centrokinetic, the first step is to properly assess your health, physical and mental potential for recovery, and to establish the degree of involvement in rehabilitation programs. Taking into account the personal options of each patient, the optimal treatment is chosen.
Chronic fatigue syndrome is beginning to be increasingly recognized in the medical world and in the public, but it is still estimated that between 84 and 91 percent of patients have not been diagnosed yet.
At Centrokinetic, the best doctors and therapists are at your disposal for any joint or musculoskeletal condition, from initial check-ups and complete investigations to treatment and complete medical recovery in spinal, traumatic, or post-surgical conditions.
Prices
You can find here a detailed list of the prices of individual services. But any correct recovery process is based on a mixed plan of therapies and procedures, customized according to the condition, stage of the condition, patient profile, and other objective medical factors. As a result, in order to configure a treatment plan, with the therapies involved and the prices related to the plan, please make an appointment here for an initial consultation.
MAKE AN APPOINTMENT
FOR AN EXAMINATION
See here how you can make an appointment and the location of our clinics.
MAKE AN APPOINTMENT