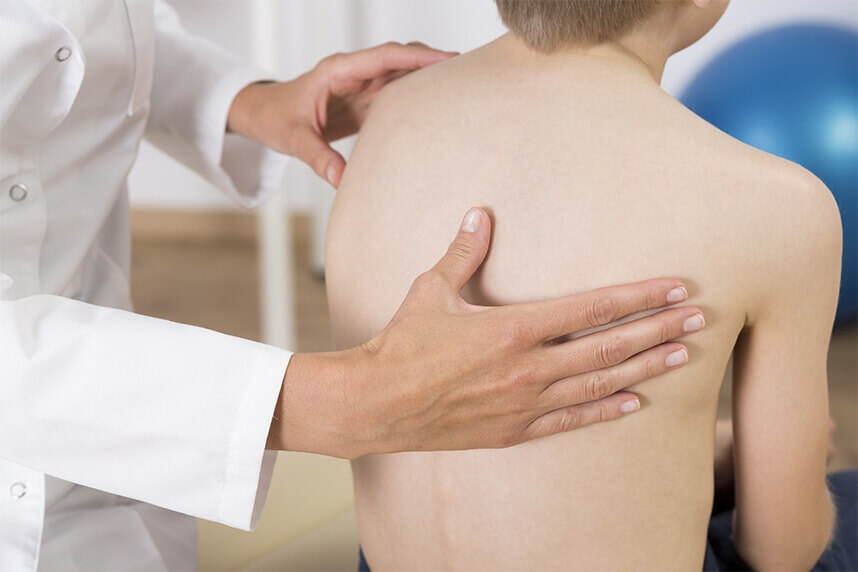 Our clinic increasingly faces extremely varied orthopedic conditions, in children of all ages: from newborns to young adolescents. For all traumatic or chronic orthopedic conditions, Centrokinetic is prepared with an integrated Pediatric Orthopedics Department, which offers all the necessary services to children, from diagnosis to post-treatment recovery.
Physicians of the Pediatric Orthopedics department
The pediatric orthopedics department includes:

Orthopedics - Children's Medical Examination and Diagnosis
During the consultation, our doctors evaluate the child to establish a correct diagnosis. In some situations, such as leg deformities, trauma (knee, ankle, shoulder, spine), or spine deformities, our doctors may indicate additional investigations, such as plantar, postural analysis, musculoskeletal ultrasound, or MRI.
In recent years we have paid special attention to sports traumatology, these diseases appearing from the age of 8, in children. At this moment, we have a surgical team with a lot of experience, consisting of Nahoi Catalin MD, who specialized in pediatric diseases, and Andrei Ioan Bogdan MD, one of the most famous orthopedic surgeons, specializing in sports injuries. We successfully treat conditions such as anterior/posterior cruciate ligament rupture, internal/external meniscus lesions, discoid meniscus, primary or recurrent patella dislocation, patella Alta/Baha. All interventions are performed at Medlife Pediatric Hospital or Sanador Hospital.
Our children's orthopedics team also deals with deformities of the lower limbs (hallux valgus, hallux rigidus, metatarsus adductus, Taylor Bunion, var equine foot, valgus flat foot, hollow foot), limb inequalities, spinal deviations (scoliosis, kyphosis), hyperlordosis).
We pay special attention to congenital hip dislocation and advised that all children, especially girls, be investigated to prevent serious consequences of the lack of diagnosis of this condition.
At Centrokinetic, the medical team of the Department of Pediatric Orthopedics is complemented by the best physiotherapists, with over 17 years of experience, with psychologists and speech therapists, who can treat children for any joint, musculoskeletal or neurological disorder.
Prices of pediatric orthopedics
You can find here a detailed list of the prices of individual services. But any correct recovery process is based on a mixed plan of therapies and procedures, customized according to the condition, stage of the condition, patient profile, and other objective medical factors. As a result, in order to configure a treatment plan, with the therapies involved and the prices related to the plan, please make an appointment here for an initial examination.
MAKE AN APPOINTMENT
FOR AN EXAMINATION
See here how you can make an appointment and the location of our clinics.
MAKE AN APPOINTMENT