IONUT "BOMBARDIERUL" PASCU - Professional Fighter of Mixed Martial Arts - Anterior cruciate ligament rupture
"In 2015, we had a severe injury. I suffered a ruptured cruciate ligament before. I did not know on whose hands to be operated. As a performance athlete, who earns his living from this, you must always go safe with your health and have the best surgery and postoperative recovery in case of such an event.
Meeting Dr. Andrei Ioan Bogdan, I understood from the beginning that he is the man I am looking for. The man who can put me on my feet and bring me back to where I was before this injury. I had the best advice,
an excellent operation and a faster recovery than I expected
. The mental counseling also weighed a lot, and two months after I had a successful procedure, I returned to training. My knee was perfect, and I didn't feel any pain. The force also returned to its maximum in the 3rd month to rely again on the high kicks.
It's been one year since the operation, and I'm stronger than ever. I am now in Ireland, where I train at one of the world's most prestigious MMA (Mixed Martial Arts) gyms. I thank Dr. Andrei Ioan Bogdan for everything he has done for me from the bottom of my heart. Special thanks also to physiotherapists Alina Georgiana Iatan and Alin Voica for their efforts to help me recover. "
Find out what patients are saying who crossed our threshold about their process of recovery and sports reintegration at the Centrokinetic clinic in Bucharest.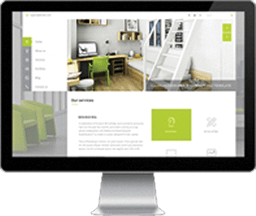 MAKE AN APPOINTMENT
Because in our clinic every treatment is based on a diagnosis and is done under medical supervision.
INFO: Centrokinetic does not collaborate with the National Health Insurance House.
CONTACT US
MAKE AN APPOINTMENT
FOR AN EXAMINATION
See here how you can make an appointment and the location of our clinics.
MAKE AN APPOINTMENT