When is an appointment with a pediatric orthopedic doctor recommended?
Orthopedic conditions occur in children of all ages: from newborns to young adolescents. For all traumatic or chronic orthopedic diseases, the Centrokinetic clinic in Bucharest prepared an integrated Pediatric Orthopedics Department, which offers pediatric orthopedic services, from diagnosis to post-treatment recovery.
Orthopedic services for children
Here are the orthopedic services for children we offer:
Initial consultation: from the first symptoms, consultation with a recommendation of investigations, or with a direct diagnosis from a pediatric orthopedic doctor.
Paraclinical investigations: plantar analysis, complex postural with the GPS 400 device, ultrasound, or MRI. We aim first of all to find out what the child's condition is, this being the motive why we carry out the most thorough paraclinical investigations in close connection with our radiologists.
Orthopedic and surgical treatments: you can access the list of diseases and surgical treatments performed by our medical team specialized in orthopedics for children.
Medical recovery: it is necessary to understand that the results of orthopedic treatments depend on the recovery process. We have a complex approach and we are among the few clinics in Romania that operate based on predefined medical protocols, developed by Dr. Andrei Ioan Bogdan, under internationally established practices.
Discover Centrokinetic's orthopedic medical team
Sports traumatology in children
In recent years, we have paid significant attention to sports traumatology, with diseases that occur from the age of 8 in children. At this moment, we have a surgical team with a lot of experience, formed by Dr. Cezar Tomescu, specialized in pediatric diseases, and Dr. Andrei Ioan Bogdan, one of the most prestigious orthopedic surgeons, specialized in sports injuries. We successfully treat conditions such as anterior/posterior cruciate ligament rupture, internal/external meniscus lesions, discoid meniscus, primary or recurrent patella dislocation, patella Alta / Baha. All interventions are performed at the Medlife Pediatric Hospital.
Our team also deals with lower limb deformities (hallux valgus, hallux rigidus, metatarsus adductus, Taylor Bunion, var equine foot, valgus flat foot, hollow foot), limb inequalities, spinal deviations (scoliosis, kyphosis, hyperlordosis).
We pay special attention to congenital hip dislocation and recommend that all children, especially girls, be investigated to prevent serious consequences of the lack of diagnosis of this condition.
At Centrokinetic, the medical team of the Department of Pediatric Orthopedics is complemented by the best physical therapists, with over 17 years of experience, psychologists, and speech therapists, who can treat children for any joint, musculoskeletal or neurological condition.

Find out the latest news by following the Facebook and YouTube accounts of the Centrokinetic clinic.

Prices
You can find here a detailed list of the prices of individual services. But any correct recovery process is based on a mixed plan of therapies and procedures, customized according to the condition, stage of the condition, patient profile, and other objective medical factors. As a result, in order to configure a treatment plan, with the therapies involved and the prices related to the plan, please make an appointment here for an initial consultation.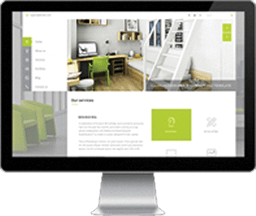 MAKE AN APPOINTMENT
Because in our clinic every treatment is based on a diagnosis and is done under medical supervision.
INFO: Centrokinetic does not collaborate with the National Health Insurance House.
CONTACT US
MAKE AN APPOINTMENT
FOR AN EXAMINATION
See here how you can make an appointment and the location of our clinics.
MAKE AN APPOINTMENT