What is metabolic balance?
The most used program in Europe for regulating metabolism and implicitly, body weight, developed by doctors and scientists in Germany.
A scientific solution for regulating metabolism adopted globally
A healthy, personalized eating plan based on blood tests and anthropometric measurements (weight, age, height, circumference), medical history of the patient
How does it work?
Based on blood tests, metabolic balance determines exactly the combinations, and optimal amounts of food needed for each metabolism, so that you can regain your energy throughout the day. With the help of this program, you will adapt your diet to a healthy nutrition profile, totally balanced, and made especially for you.
The nutrition plan includes 100% personalized information, offering visible and lasting results, based exclusively on changing the diet:
without starvation
without drugs
without food supplements


Who is the program for?
The program can be used by people who want to lose weight, but also by those who simply want to keep their weight and want a balanced diet, thus preventing the occurrence of metabolic syndrome.
With
metabolic balance,
you get remarkable results if you have high blood pressure, diabetes, dyslipidemia, polycystic ovary, chronic fatigue, allergies, dermatological problems, sleep disorders.
What is the metabolic balance program:
Evaluation: at this stage, we assess your health, we will measure the main indicators of body size and we will discuss in detail what this program entails.
Tests: Blood tests will determine exactly those foods that your body needs for metabolic rebalancing, with the implicit effect of weight regulation and improving health.
Nutrition plan: the individualized nutrition plan is made using a computer program based on laboratory tests, anthropometric data, and personal information related to health.
Throughout the program, you will benefit from specialized counseling, which helps you make the transition to the new lifestyle, in a controlled and efficient way.


Program outcomes:
Body weight regulation, without starvation and the administration of food supplements
Vitality and performance. Changing the diet has the effect of increasing physical and mental performance and the ability to concentrate.
Improving and even normalizing the results of blood tests (triglycerides, cholesterol, blood sugar, etc.)

Dr. Daciana Ispir

Obesity is on the rise, both among adults and children. Parents are the ones who play an essential role in the way children eat, the power of their own example being essential. I am the mother of two children and I saw from my own experience what this entails. By adopting a correct and balanced diet, it will have an impact not only on your health and well-being, but it will also affect those around you.

I graduated from the Faculty of General Medicine within UMF Carol Davila Bucharest and I am a member of the Bucharest College of Physicians. I am currently enrolled in UMF Carol Davila Bucharest for the Master of Nutrition and Food Safety. Following studies at the Institute for Integrative Nutrition (IIN) in the US, I received the certification of Health Coach. Here we had access to information complementary to those studied in the Faculty of Medicine, being considered one of the most famous nutrition schools in the world. I learned innovative coaching methods, practical lifestyle management techniques, and state-of-the-art theories in holistic nutrition.

However, just applying the principles of healthy nutrition does not always lead to the desired weight, especially if we are talking about excess weight. Metabolic Balance convinced me with its personalized plan, based on everyone's blood tests.


Extra weight and a considerable layer of fat deposited in your body can endanger your health.
An optimal weight manages to decrease the chances of diabetes and high blood pressure and will improve your blood circulation, thus you will improve your quality of life.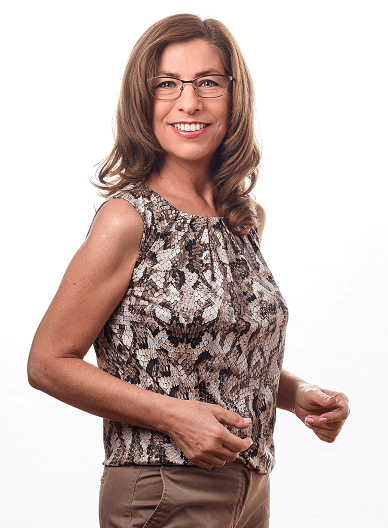 Dr. Tache Georgiana

After so many years of being with my patients suffering from musculoskeletal conditions, I realized that obesity is one of the main causes of aggravation of various orthopedic conditions, such as osteoarthritis, or rheumatologic conditions such as rheumatoid arthritis. Therefore, I want to teach patients how to maintain their health, lose weight, do sports, physical therapy, to prevent or cure the vast majority of osteoarticular diseases.

Metabolic Balance is the most advanced nutrition system in the world, based on correlating patient blood and physical tests with metabolic rate. The results obtained with my patients are remarkable, which gives me enormous satisfaction.

I am waiting for you at Centrokinetic to discuss in detail the objectives we will have together!

IF YOU DON'T ALREADY KNOW ABOUT US
Centrokinetic is the place where you will find clear answers and solutions for your motricity problems. The clinic is dedicated to osteoarticular diseases and is divided into the following specialized departments:
Prices
You can find here a detailed list of the prices of individual services. But any correct recovery process is based on a mixed plan of therapies and procedures, customized according to the condition, stage of the condition, patient profile, and other objective medical factors. As a result, in order to configure a treatment plan, with the therapies involved and the prices related to the plan, please make an appointment here for an initial consultation.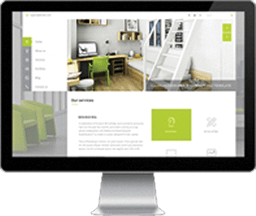 MAKE AN APPOINTMENT
Because in our clinic every treatment is based on a diagnosis and is done under medical supervision.
INFO: Centrokinetic does not collaborate with the National Health Insurance House.
CONTACT US
MAKE AN APPOINTMENT
FOR AN EXAMINATION
See here how you can make an appointment and the location of our clinics.
MAKE AN APPOINTMENT