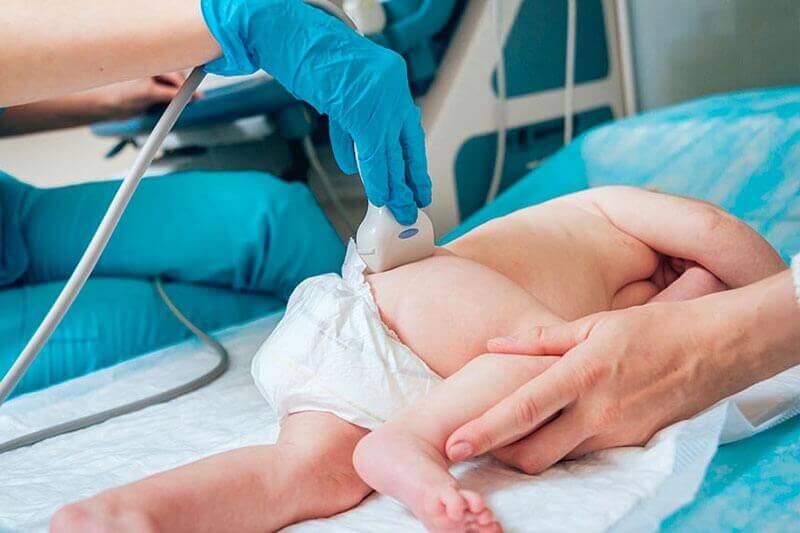 Hip ultrasound in newborns
Hip ultrasound is an important examination for early detection of hip developmental dysplasia. In countries such as Germany, Austria, Switzerland, this investigation is part of routine examinations of the newborn and infant.

It's a painless, non-invasive, and non-radiant investigation, which is why it can be repeated as many times as needed, without endangering the child's health. At Centrokinetic, the procedure is performed in the Imaging department, by our colleague, Dr. Nahoi Catalin, a pediatric orthopedic specialist.

It is recommended that hip ultrasound be performed at the age of 4-6 weeks. Theoretically, this can be done at any time, until the age of 4 months, after which time it becomes useless due to the ossification of the femoral head which will prevent the penetration of ultrasound. Subsequently, the evaluation will be performed using pelvic radiography.

Indications
The main indication for hip ultrasound is congenital hip dysplasia of the newborn. Hip developmental dysplasia consists of a delayed, abnormal development of the bone structures that make up the hip joint. Specifically, it is an abnormality characterized by an abnormal position of the femoral head relative to the acetabular cavity of the pelvic bone. Instead of being well fixed in the joint, the femoral head moves abnormally or may even come out of the joint, a situation in which we talk about congenital hip dislocation (a complication of hip dysplasia untreated or incorrectly treated).

Advantages of the procedure
Compared to other imaging methods, hip ultrasound in newborns and infants has the following advantages :

allows non-invasive, non-radiant evaluation of the hip joint

does not require patient sedation or contrast agents (such as MRI evaluation), thus avoiding the risk of unwanted side effects

early diagnosis, of high accuracy, of the dislocating hip malformation

orthopedic treatment as soon as possible, with verification of its effectiveness

All examinations are performed in the clinic, without any special preparation.

About hip dysplasia
This abnormality occurs with a frequency of 1 in 1000 births and may be evident from birth or may occur later, not necessarily with walking. Untreated, infant hip dysplasia can result in pain, gait disturbances, limb inequality during childhood or adulthood, and hip osteoarthritis, a disabling condition.
Risk factors for hip dysplasia:

female newborn (four times more frequently affected than male)
family history of dysplasia/hip dislocation (parents, siblings, etc.)
vicious intrauterine positions (pelvic/transverse presentation)
oligohydramnios (by limiting fetal movements, vicious positions of the lower limbs)
fetal macrosomia (birth weight over 4000 grams)
other congenital anomalies (congenital torticollis or bowlegs - genu varum)
vicious positions after birth (the habit of wrapping the newborn with the lower limbs in extension)
Ultrasound examination of the hips should be performed routinely, as should the clinical examination of the newborn and infant.
To perform a hip ultrasound of the newborn, YOU CAN MAKE an appointment HERE .

About Centrokinetic
Centrokinetic clinic offers all services necessary for a complete rehabilitation process, from the first consultation to the medical specialist to establish the correct diagnosis, to treatment and recovery.
Centrokinetic is the place where you will find clear answers and solutions for your motricity problems. The clinic is dedicated to osteoarticular conditions and is divided into the following departments:

Find the latest news by following the Facebook, Instagram and YouTube accounts of the Centrokinetic clinic.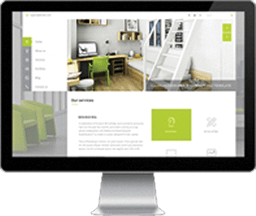 MAKE AN APPOINTMENT
Because in our clinic every treatment is based on a diagnosis and is done under medical supervision.
INFO: Centrokinetic does not collaborate with the National Health Insurance House.
CONTACT US
MAKE AN APPOINTMENT
FOR AN EXAMINATION
See here how you can make an appointment and the location of our clinics.
MAKE AN APPOINTMENT