PARTENERS
Neuroaxis
Neuroaxis is the first integrated neurology clinic in Bucharest and offers quality, ultra-specialized services in the field of neurology.
The team of over 25 doctors covers all branches of neurology, as well as related specializations:
neurosurgery
psychiatry
psychotherapy
cardiology
spinal surgery
rheumatology
medical recovery
The clinic has three consulting room, a treatment room, an office for vascular ultrasound investigations (Doppler), an office for electromyographic investigations (EMG) and a laboratory for EEG video monitoring and somnology.
Neuroaxis is located on the ground floor of the Zema Towers office building, near Regina Maria Park, in an area accessible to patients.

Victor Hanescu Academy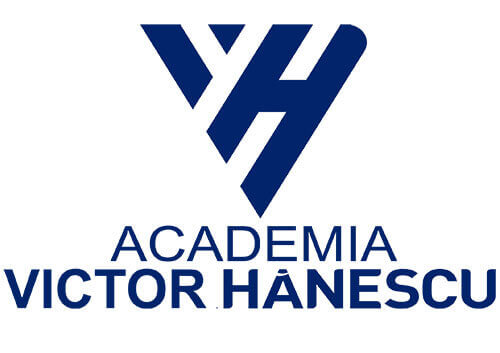 Starting this year, Centrokinetic started the collaboration with the Victor Hanescu Academy. One of the most representative tennis players in Romania founded this academy out of the desire to help Romanian tennis return to the world elite. Like any professional, he chose to integrate into his program all the services necessary to achieve great performance.

Through this partnership, Centrokinetic ensures the medical recovery of the players from the Victor Hanescu Academy and elaborates injury prevention programs.
Sports competitions
Out of the desire to help those who love sports and want to follow their passion for as long as possible, Centrokinetic has concluded a partnership with the Competitii Sportive association. This is one of the largest amateur sports associations in Romania with over 10,000 members.

Centrokinetic offers members of Competitii Sportive, preferential price treatments, and workout programs to avoid possible injuries.
Romstal

For 20 years, Romstal has been a leader on the profile market in South-Eastern Europe, specialized in the sale of construction installation equipment. The Romstal Group includes Valrom, Valplast, Autoklass, Belform, Dezim Development, IOS Software Solutions, Central Service, City Garden and Doming.

Knowing that a healthy population is essential for our development as a society, Centrokinetic has embarked on a large-scale project to treat health problems and prevent those that may occur due to jobs. With this mission, Centrokinetic welcomes the employees and concludes this year with a collaboration contract with the Romstal group.

Through this partnership, Centrokinetic offers all Romstal employees and their families, medical treatments and prevention therapies at preferential prices.
Autonet


Continuing our mission for a healthier and more productive population, Centrokinetic adds a new partner to its portfolio.

Autonet is the number 1 provider of services in the automotive field on the Romanian market. Authorized dealer of Suzuki and Kia brands on the Romanian market, Autonet has over 1000 employees.

Through this partnership, Centrokinetic offers all Autonet employees and their families, medical treatments and prevention therapies at preferential prices. Centrokinetic also informs employees about the ideal posture at the office and how to handle heavy objects to protect their back and joints.
CSA Steaua Bucharest Tennis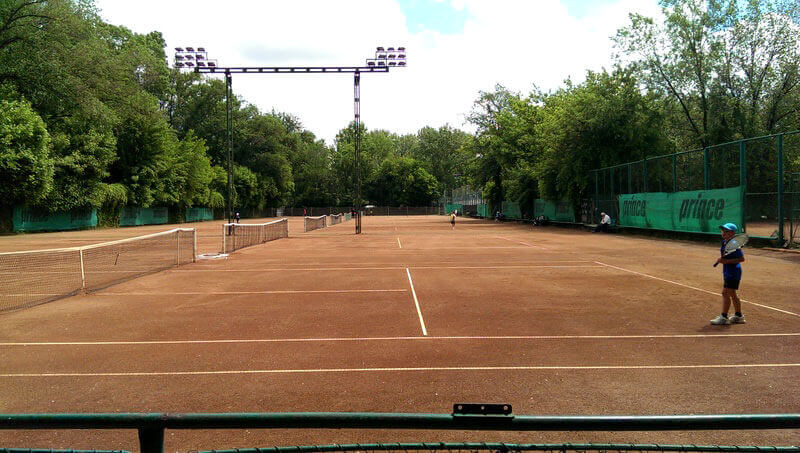 The second section was founded in the year of grace 1947, tennis has the satisfaction of being brought the first title of national champion in the history of the club, even in the year of its establishment. Gheorghe Viziru's victory over the famous Cristea Caraulius was, at the same time, the first in the career of this athlete, whose contribution to the impetuous development of tennis is undeniable.

Steaua Bucharest has an impressive record of 184 titles of national champions, 58 medals at the Balkan Championships, 43 medals at World and European Cups, and 12 medals at European Championships.

Through this partnership, our clinic provides medical support to the CSA STEAUA Tennis team through Dr. Andrei Ioan Bogdan and develops injury prevention and pre-competition training programs.
Absoluto Fighting Center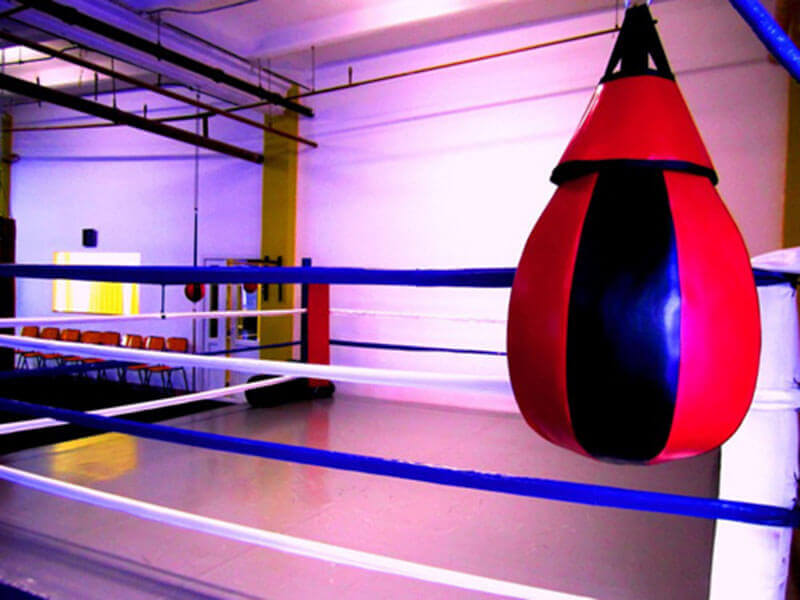 Centrokinetic has been collaborating for 4 years with the members of the Absoluto Fighting Center club, the most important martial arts club in Romania.
He has accumulated over 1500 medals in domestic and international competitions, multiple titles of European and World Champions in Brazilian Jiu-Jitsu, Kempo, and Newaza. Absoluto is the most prestigious MMA center in Bucharest and Romania, with a record of over 60 victories in professional competitions and with numerous domestic and international titles won by athletes. It is the only Romanian club present in the UFC (Ultimate Fighting Championship), the most prestigious professional competition in the world in the field.
In these 4 years of collaboration, we managed to reintegrate in performance many high-performance athletes, including Ion "Bombardierul" Pascu, the most important MMA fighter in Romania, operated by anterior cruciate ligament tear, Camil Moldoveanu, multiple worlds and European champion at Ju-Jitsu, operated with meniscus suture, Ionut "Pitbull" Atodiresei, the most titled Romanian sportsman in Kickboxing, operated and recovered after a previous cruciate ligament tear, but also many others.
We are proud of the performance of recovering in just 3 months an athlete like Ion Pascu, who fought in the Abu Dhabi Fighting Championship after about 14 weeks from the cruciate ligament reconstruction.
Through this partnership, our clinic provides medical support to all Absoluto athletes and develops injury prevention programs, but also pre-competition training.
We are honored by the statements of Tudor Mihaita, president and coach of the Absoluto club: "We have 10 world titles, 17 European titles, and over 100 matches in professional MMA (January 2017). We take into account every aspect to obtain these performances, and one of them is the collaboration with a valuable doctor and a professional recovery center. We were very lucky to meet our destinies with Dr. Bogdan Andrei and his colleagues from Centrokinetic. The professional way in which they approach the medical act assures us that our athletes can return stronger on the battlefields."

Affidea Romania

Affidea Romania is part of the Affidea International Group, one of the largest investors and operators in the field of health in Europe.
Affidea International provides top medical services through its 150 high-performance imaging diagnostic medical centers, medical test laboratories, and its treatment centers, using specific state-of-the-art technologies. Affidea International operates in 14 countries: Poland, Hungary, Romania, Bosnia and Herzegovina, Croatia, Greece, Italy, Turkey, the Czech Republic, Portugal, Ireland, Bulgaria, Switzerland, and Lithuania.
Affidea Romania offers patients a wide range of imaging radiology and nuclear medicine services of the highest performance, integrated clinical services (specialized consultations and day hospitalization), and laboratory medicine (medical tests).
Centrokinetic Clinic has concluded a partnership with Affidea Romania through which it offers patients imaging services (MRI, CT, X-rays, musculoskeletal ultrasounds), patients with preferential prices, and priority for investments.


CSA STEAUA Rugby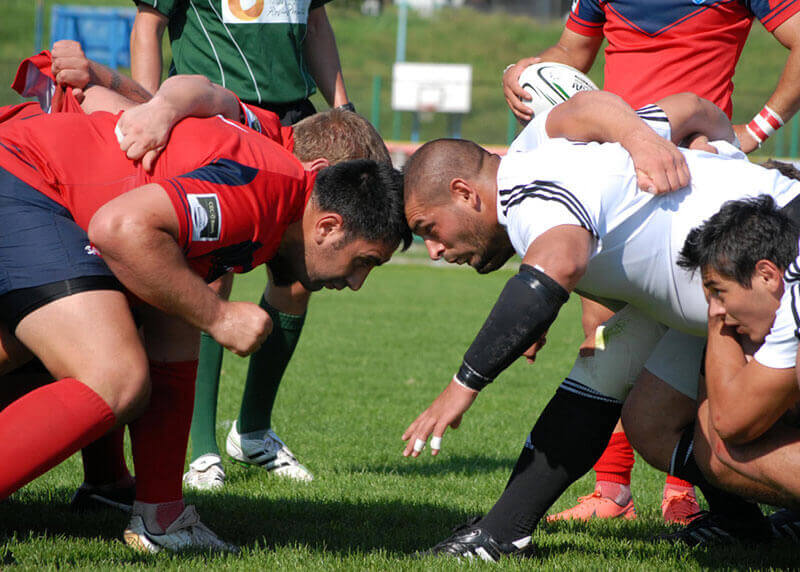 Centrokinetic Clinic has been collaborating with CSA Steaua Rugby for 2 years, a club founded in 1948 due to the enthusiasm of some very talented sportsmen.
Among them are Nicolae Ghiondea, Petre Cosmanescu, Margarit Blagescu, Stefan Mehedinti, Emanuel Valeriu, led by the first coach of the team: Gheorghe Sfetescu. Currently, CSA Steaua Rugby has the richest record in the history of Romanian rugby: 25 national titles and 10 national cups.
In these 2 years of collaboration, many athletes have recovered in our clinic, including Cristi Cornei, Viorel Lucaci, Robert Dascalu, Razvan Dumitru, Florin Vlaicu.
Through this partnership, our clinic provides medical support to the CSA STEAUA RUGBY team through Dr. Andrei Ioan Bogdan and develops injury prevention and pre-competition training programs.
We are honored by the statements of Razvan Marinescu, Team Manager of the team: "I am glad that we have real support from the Centrokinetic clinic and Dr. Andrei Ioan Bogdan on our way to new trophies. We are aware that rugby, being a men's sport, can generate serious injuries that need professional treatment. Over time, Centrokinetic has proven to be one of the strongest partners, always being able to rely on their support.
Dreamers Racquet Club
Do you have big dreams? Come to play tennis! Dreamers Racquet Club is the place to go. Our location is in the Baneasa Forest, near the Baneasa Zoo, in a quiet natural environment, free of pollution, ideal for sports activities.

We are waiting for you in our tennis club to learn tennis, perfect your game, and prepare to become a champion. Our club has 5 clay courts, covered during the winter season, night lights, terrace and bar, locker rooms and showers, parking lot. We offer introductory and advanced lessons for both children and adults, under the careful coordination of a team of experienced coaches, licensed by the Romanian Tennis Federation and the International Professional Tennis Registry.
Docbook
The Docbook app is the first online programming app in Romania.
Docbook proposes to facilitate the way you make an appointment, in real-time, to the doctor you need, regardless of the time of day or the place where you are. With Docbook you will be able to make an online appointment, directly from your phone, tablet, or computer.
MAKE AN APPOINTMENT
FOR AN EXAMINATION
See here how you can make an appointment and the location of our clinics.
MAKE AN APPOINTMENT