Special pregnancy physical therapy programs
Physical therapy for pregnant women improves or maintains the well-being of the gravid, helps relieve frequent discomfort, and prepares the body for labor and birth.
It is well known that
controlled exercise
, under the careful observation of a specialist, is
especially useful for those who are preparing to become mothers
, helping them to overcome and even prevent problems that may arise during pregnancy and birth. See below what are the challenges in each trimester of pregnancy and how physical therapy works.
The main benefits of physical therapy in pregnancy
reducing back pain and bloating
preventing or even treating gestational diabetes
prevention of cardiovascular diseases such as high blood pressure, varicose veins, osteoporosis, constipation, anxiety, and depression
improving posture and well-being
increase muscle tone, strength, and endurance
favoring restful sleep
decreasing risk of miscarriage and postpartum urinary incontinence
As a result of the pregnancy development, the ratio between intrathoracic and intra-abdominal pressure changes, and thus the pulmonary expansion is affected, meaning that the physical exercises that prevent the installation of respiratory failure are necessary.


Another benefit of exercise is the reduction of low back pain caused by changing the center of gravity. These postural changes can affect the normal development of the movements, leading to inadequate stress of the joints, which causes a decrease in their efficiency. The consequence is the early onset of fatigue, which physical therapy prevents.

Physical therapy during the 3 trimesters of pregnancy
Each trimester comes with different challenges, and the specific physical therapy procedures recommended by the specialist prepare you to pass them with flying colors. Find out what happens at each stage.
Physical therapy in the first 3 months of pregnancy
In the first three months of pregnancy, the aim is to form skills favorable to a strong psyche, beneficial to birth, so it is necessary to prepare the body, somatically and mentally, for the big event.
The physical therapy protocol may include:
weight-free exercises, stretching exercises, exercises with low resistance (light dumbbells, elastic bands), exercises with objects (gymnastic balls, sticks); exercises on equipment (exercise bike, trellis, roller board for plantar massage), outdoor walks - do not avoid rainy days that greatly improve the lung humidity necessary for good respiratory function.
To be avoided:
exercises of strength, speed, and endurance, violent, sudden movements (jumps), or those that make breathing difficult by blocking the chest, as well as exercises that overheat the body, so as not to disturb the adaptation mechanism that protects the fetus.
The most suitable positions:
lying on your back, sitting, and on your knees. The movements will be performed in a slow rhythm, with high amplitude, emphasizing the correctness of the execution. Walking should be practiced systematically, one hour every day, accustoming the body to the air and sun.
Physical therapy in the second trimester of pregnancy
After the third month of pregnancy,
the unpleasant neurovegetative phenomena have disappeared. Physiological changes now impose a limitation on physical exertion. Thus, progressive movements for the abdominal muscles are introduced, coordinated with breathing, as well as the regional massage of the lower limbs, to activate the circulation, preventing edema and varicose veins.
Stretching exercises are recommended especially those to increase the pelvic diameters, and respiratory self-control exercises.
Physical therapy in the last 3 months of pregnancy
Between the 6th and 9th month of pregnancy
, the cardiorespiratory system is overloaded by the fetus, which reaches a significant size. Higher weight and increased joint mobility make physical exertion more difficult to bear.
During this period,
it is necessary to decrease the physical effort towards the 9th month
and to prepare the future mother and family for birth. The intensity, volume, and duration of physical exertion are gradually reduced towards the 9th month, light exercises and outdoor walks are maintained; for the dilation phase, superficial thoracic breathing is learned, through the mouth, during contractions.
Physical therapy in the 9th month. We must keep in mind that a woman's body has little ability to cope with physical exertion, but the breathing techniques required during labor are still encouraged.
Pregnancy training targets those muscle groups and ligaments that are not included in regular sports training. Thus, physical therapy protocols are recommended for both women who did sports before becoming pregnant and those who did not do much physical exercise before.
At Centrokinetic, we keep the habits you are used to and integrate them into your personalized protocol.
Types of exercises for pregnant women
Below you will find a list of recommended exercises during pregnancy, but also a series of exercises that should be avoided during this time. To maintain muscle tone, a good mood, but also to quickly return to shape after birth, a series of physical exercises are required, performed under the close supervision of a physical therapist or coach.
What exercises are recommended in pregnancy
FITBALL
Fitball is a special ball for fitness. Exercises with this special ball allow pregnant women to cope with back pain, to relax the muscles around the spine, to improve the functioning of the respiratory system, to normalize the heart rate.
STRETCHES
Stretching exercises are helpful during pregnancy because they help prevent or alleviate cramps and swelling of the legs. These exercises also increase blood circulation and help relieve pain.
KEGEL EXERCISES
This type of exercise helps to contract and relax the pelvic floor muscles for short periods. Kegel exercises can prevent postpartum pelvic floor conditions and make labor easier.
BACK PAIN PREVENTION
Back pain prevention involves a series of exercises and rules to protect the back that pregnant women need to learn and apply permanently in daily life. The back pain prevention answers specific questions that will help the pregnancy to proceed normally: How do we sleep? How do we sit correctly on the chair? How do we lift objects from the floor? How do we go down the stairs during pregnancy?
What exercises should be avoided during pregnancy
During pregnancy, the expectant mother needs to take care of her and keep in mind physical activities that could harm the baby, so she should avoid them. First of all, it is important to avoid exercises aimed at lifting heavy objects. It is also important to avoid exercise in the belly position, so as not to put pressure on the fetus.
It is necessary to avoid cycling exercises, but also high-impact aerobic exercises, which are too demanding for the body. Contact sports (football, basketball, volleyball) are also on the list of physical activities to avoid during pregnancy, as well as exercises that involve holding your breath, excessive heat, or humidity.
IF YOU DON'T ALREADY KNOW ABOUT US
Centrokinetic is the place where you will find clear answers and solutions for your motricity problems. The clinic is dedicated to osteoarticular diseases and is divided into the following specialized departments:
Find the latest news by following the Facebook and YouTube accounts of the Centrokinetic clinic.

Prices
You can find here a detailed list of the prices of individual services. But any correct recovery process is based on a mixed plan of therapies and procedures, customized according to the condition, stage of the condition, patient profile, and other objective medical factors. As a result, in order to configure a treatment plan, with the therapies involved and the prices related to the plan, please make an appointment here for an initial consultation.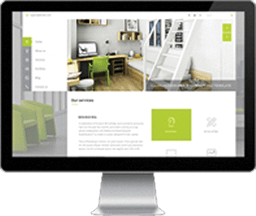 PROGRAMEAZA-TE PENTRU O CONSULTATIE
Pentru ca orice tratament in clinica noastra este bazat pe un diagnostic si se face sub urmarire medicala, pentru evaluarea permanenta a evolutiei.
INFO: Clinica Centrokinetic nu colaboreaza cu Casa Nationala de Asigurari de Sanatate
PROGRAMEAZA-TE
PROGRAMEAZA-TE
LA O CONSULTATIE
Vezi aici modalitatile de programare si localizarea clinicii
PROGRAMARE